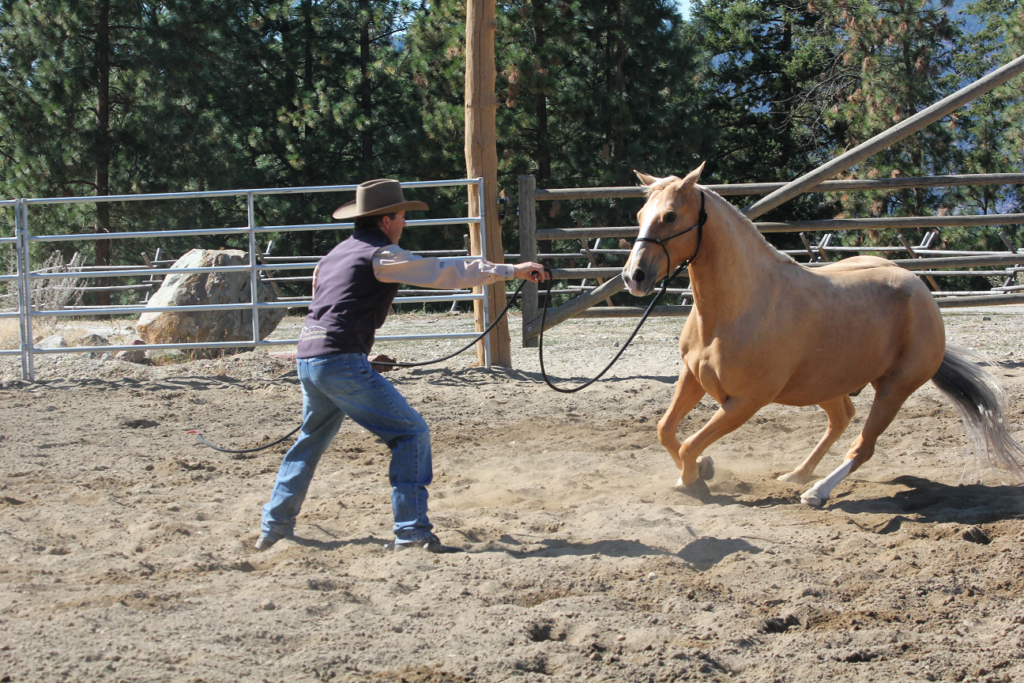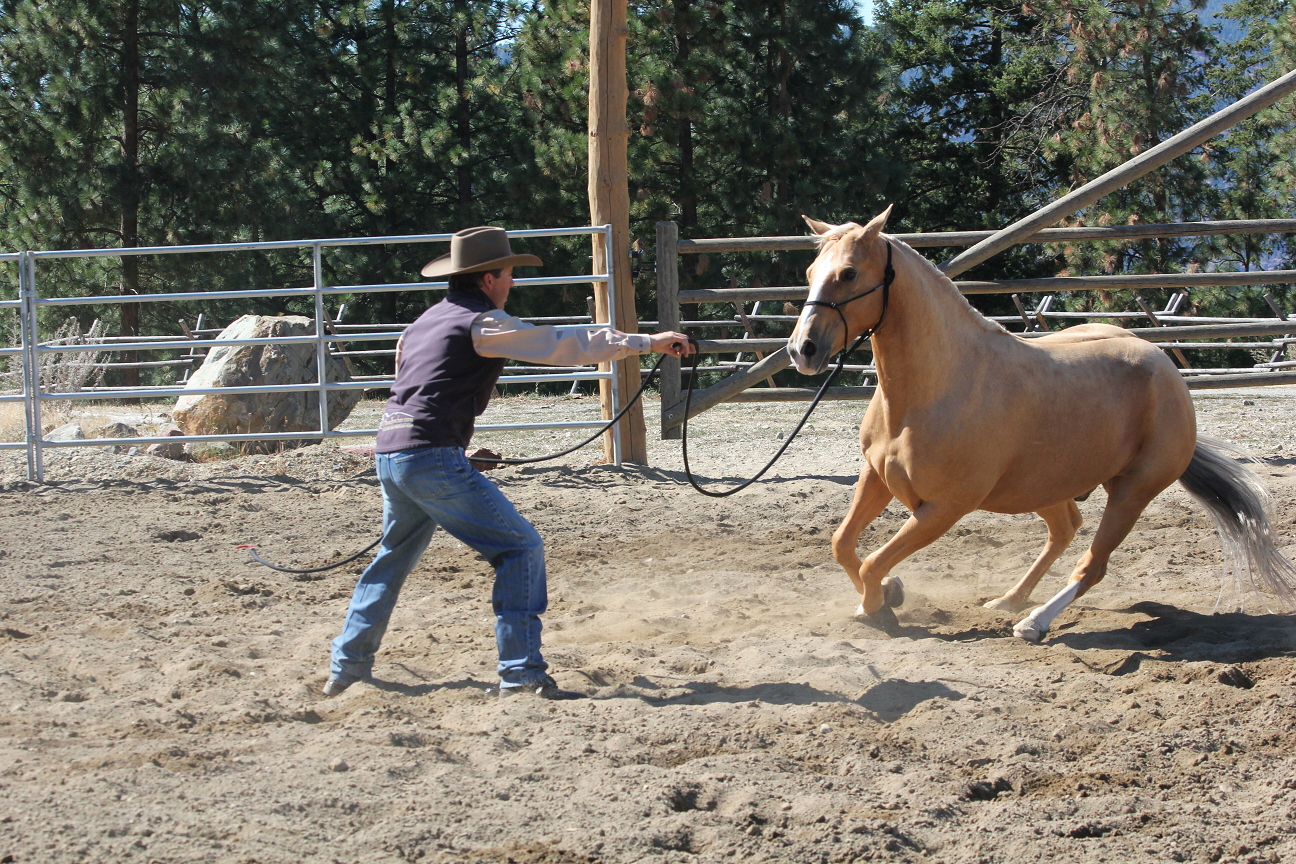 Do you often feel like you have to apply a lot of pressure to get your horse to do as you ask?
Using phases of pressure will give your horse the opportunity to learn to move off of lighter amounts of pressure with your first request.
Phases are like steps; a sequence for your horse to follow. Your horse is very perceptive about what happens before what happens happens. I like to use a four-phase system. Simply applying one after the other Phase 1, Phase 2, Phase 3, and Phase 4.
At clinics I often tell people that one of the most important things that they will ever learn, but the last thing that they will ever do is count to four. The purpose of the phases is to provide rhythm. Without the rhythm it is very hard to "dance" with your horse. You will be missing beats all of the time and not getting that nice soft feel and harmony that you are looking for.
Get our Groundwork Series DVD to learn more about Phases.