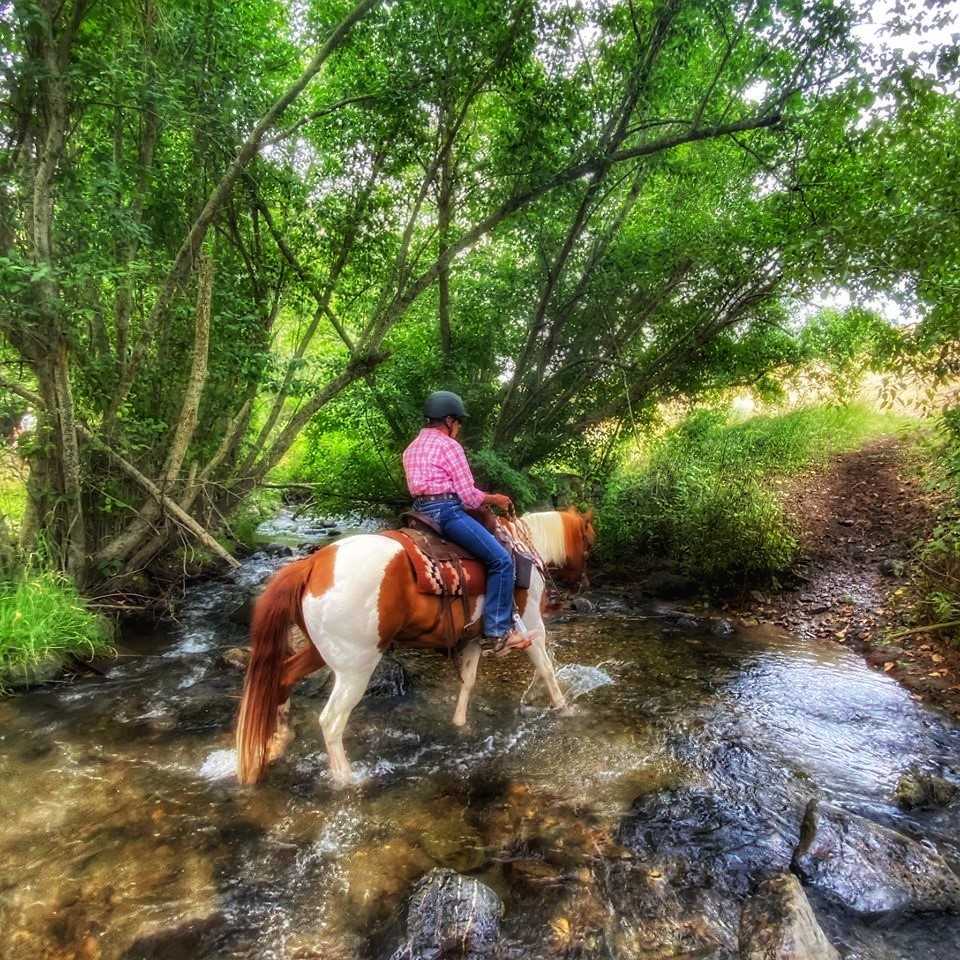 School of Horse 3-Day Wet and Wild Weekend – Horse Creek Ranch, Hunters, WA
Have you ever dreamt of riding horses on a beach, but your horse won't even set foot in a puddle?
This weekend will be all about water!  We can't guarantee the puddles; however, here at Horse Creek Ranch we have access to both creek and pond to be able to help your horse overcome their fear of sharks.
And with the river just down the road, while your horse soaks up what they learned during the day, we will take the boat out for some beautiful R&R.
Some of the fun will include:
Evening meals each night
Campfire nights – sit and visit with like-minded horse people
Boating, of course, on the Columbia River
Trail Rides around the ranch
And so much more
Some of the learning will include:
Confidence
How to think from your horse's point of view
Overcoming fears
What to do when your horse does the unexpected
Tools to keep your horse calm, curious, and respectful
Exercises to correct bad habits
Do you want to learn how to become that true leader that your horse is seeking?  Come join Steve at Horse Creek Ranch and immerse yourself into 3 days of horsemanship training.
This clinic is limited to ONLY 12 participants, so reserve your spot ASAP or risk being disappointed.
Tuition:
$1,100/student (non-member)
$880/student (member)
This will include a stall/pen for your horse.
Hay is available for $10 per day.
Accommodations:
We have cabins or there is R.V. parking available.  There is a full bathroom available for campers on the ranch.  Accommodations are reserved on a first-come-first-serve basis, so contact us early if you know you will require a cabin.
Bunkhouse: $50/bed/night
Cabins: $45/night
R.V. Parking: $10/night
You will arrive the evening prior to the start date and can depart the morning after the last day.
Spectators:
Sorry but spectators are not permitted at the ranch as camps are designed for participants (spectators are welcome at Steve Rother Clinics).