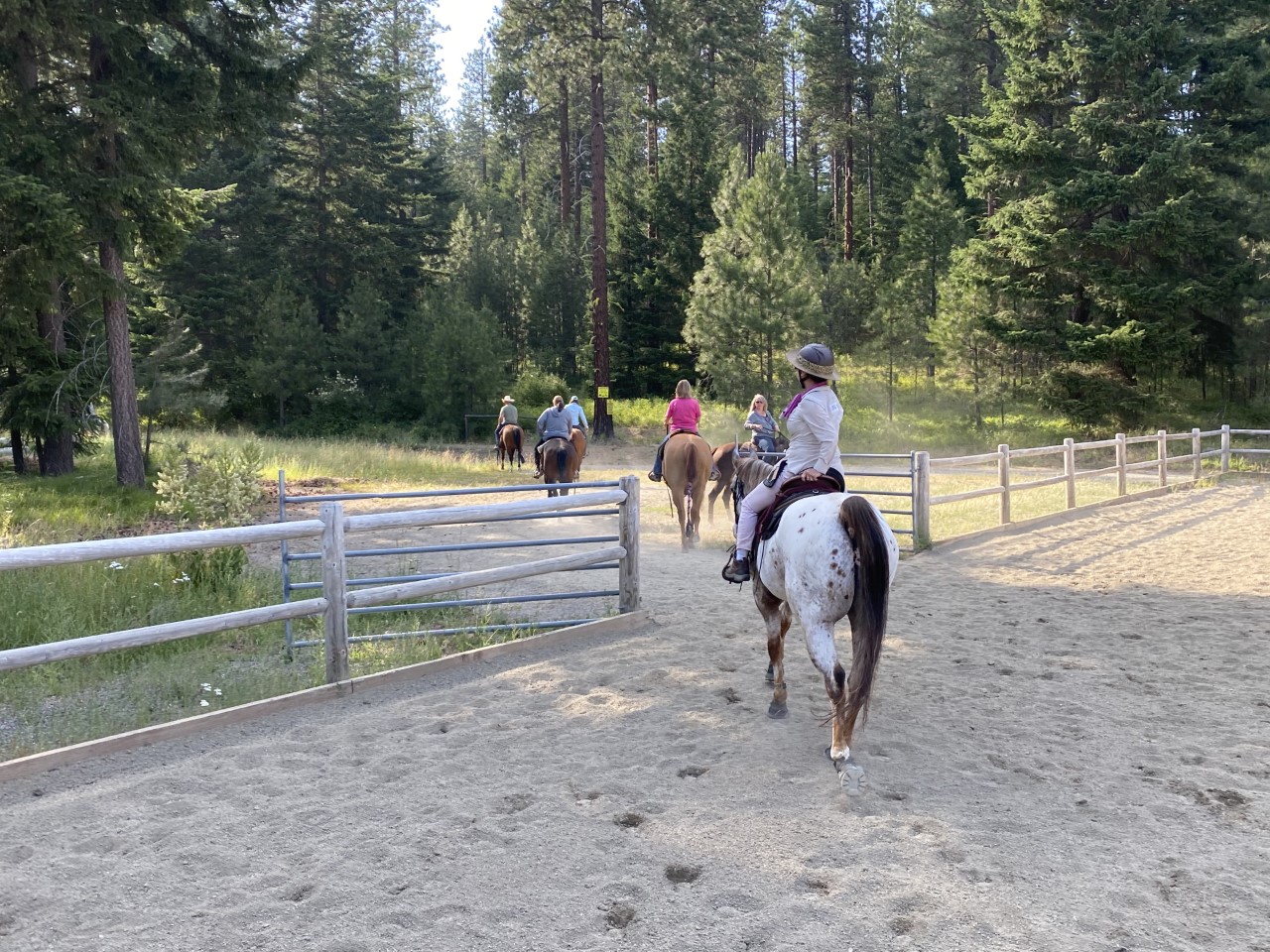 EARLY-BIRD CLINIC SPECIAL AVAILABLE NOW!
Cle Elum, WA: Excel with Horses 3-Day Clinic
This clinic will be capped at only one group, so spots are extra limited.
Are you looking to develop more confidence, control, and success with your horse?
Do you want to work towards a true partnership with your horse, built on respect and trust?
In this clinic Steve will help you attain these goals and become the natural leader that your horse needs you to be.
Location: Washington State Horse Park 1202 Douglas Munro Blvd. Cle Elum, WA
Clinic Host: Charity Cook
Phone:  206.335.1158 or 509.674.3772
Email:  [email protected]
Steve is one of the most sought-after instructors in the horse industry. Traveling all over the US and Canada, he has helped thousands of horses and riders develop more willing partnerships.  His methods and teaching style are unique and produce instant results.  Whether to overcome fears, or gain more control, participants will leave the clinic empowered and more excited about reaching their horsemanship goals.
This clinic is designed to be an overall learning experience that builds on several aspects of communication, confidence, respect, trust, impulsion, and performance. The clinic is open to people of all skill levels and disciplines, beginner to advanced are welcome.  We also welcome horses of all ages and breeds.
Some of the things you will learn through the clinic are:
Confidence to overcome fears.
Tools to keep your horse calm, curious, and respectful.
How to develop safe, content, and willing horses.
Feel and timing to increase your horse's "try".
Common mistakes of both the horse and rider.
How to think from a horse's point of view.
What to expect from your horse and what to do when your horse does the unexpected.
How to accomplish incredible things with your horse.
Key exercises to unlock your horse's potential.
Exercises to correct your horse's bad habits.
How to gain overall control of your horse's five body parts and get your horse supple and responsive.
How to make the wrong thing difficult and the right thing easy, a key lesson for solving problems.
How to get the most out of each training session with their horse at the clinic and at home!
Essentially, we will be teaching you the building blocks for success!
This clinic builds on concepts that take several days to achieve. For best results the clinic should be attended in its entirety; however, a minimum participation of 2 days is required.  If your horse is not rideable or is too young, you can participate only within the groundwork portion.
General Facility Information:
For board information please contact the clinic host.
Haul In Fee – $20/horse/day
Extra Shavings – $12/bag
Arena Fee – $80/person
Cost:
USD Prices
Club Member
Non-Club Member
How Much You Save as a Member
$505
$675
$175
A club membership fee is only $149 USD for the year, see the other bonuses and become a member at www.HorseTeacherU.com
Purchase a Spectator Pass in our tack shop to come audit the entire 4-day clinic.
Equipment:
For participants under the age of 18, helmets are required (free Spectator Passes are available for parents of a minor participating in the clinic).
A snaffle is recommended and can be purchased at the clinic, as well as other Steve Rother approved equipment.
Cancellation:
If unable to attend, please let us know prior to the first day of the clinic or your deposit will be lost.
Deposits are NON-REFUNDABLE; however, if you let us know ahead of time that you are unable to attend, a credit may be issued that can be used towards a clinic at a later date or the purchase of Steve Rother DVDs.